4Pack Artwork LITE
Get your first step on the digital ladder with the Lite yet mighty 4Pack edition
Ideal for smaller teams looking to centralise and control the artwork management process
4Pack Artwork LITE provides an 'off the shelf' powerful online artwork management approval solution and a solid introduction to a digital way of working.
Get your foot on the digital ladder
Online artwork brief and proofing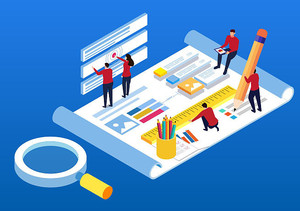 Automatic version control and audit history
Centralise, be consistent and collaborate
4Pack Artwork LITE main features:
Online Proofing Tool including annotation, mark-up, colour check and measurement tool
Version comparison
Automatic version control
Automatic audit history
Upload documents (briefing, brand guidelines, pack copy specs etc)
Standard yet flexible workflow
Artwork Archive
User Management (internal and external teams)
Get Started Instantly
4Pack helps teams launch products quickly, accurately and profitably.
4Pack enables the business to focus on the add value activities that will set you apart from the competition.
LETS GET STARTED 
 
Discover how 4Pack can benefit your business
Please fill in the form below to get further information or have a discovery call
---
You can also