4PACK Artwork+
Ideal for growing companies with a more complex artwork process and looking to digitise pack copy management approval.
Perfect for scaling business with an increase in SKUs that requires the artwork process to be configured to your way of working.
4Pack Artwork+ introduces a more personalised version, to plug the artwork management gap in your existing IT ecosystem
Help your teams to product launch more efficiently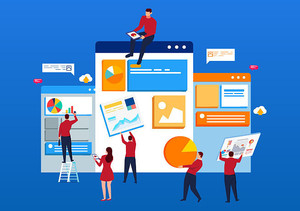 Workflow configured to your way of working
Online pack copy management and approval
Online artwork briefing, proofing and asset management
4Pack Artwork+ main features:
Online Proofing Tool including annotation, mark-up, colour check and measurement tool
Online pack copy specification management
Version comparison
Automatic version control
Automatic audit history
Upload documents (briefing, brand guidelines, pack copy specs etc)
Configured workflow to your way of working
Artwork Archive
Asset Library
User Management (internal and external teams)
Get Started Instantly
4Pack helps teams launch products quickly, accurately and profitably.
4Pack enables the business to focus on the add value activities that will set you apart from the competition.
LETS GET STARTED 
 
Discover how 4Pack can benefit your business
Please fill in the form below to get further information or have a discovery call
---
You can also